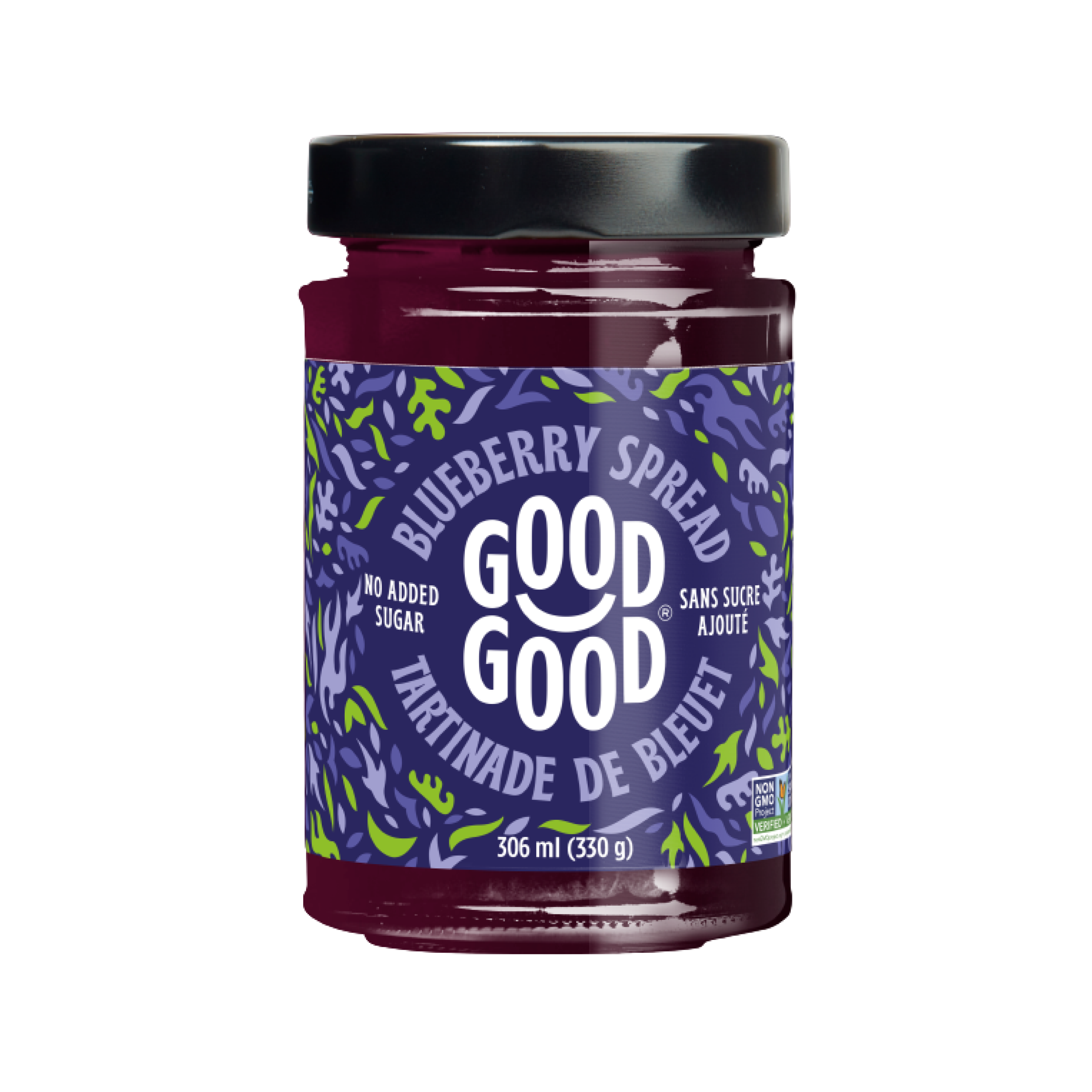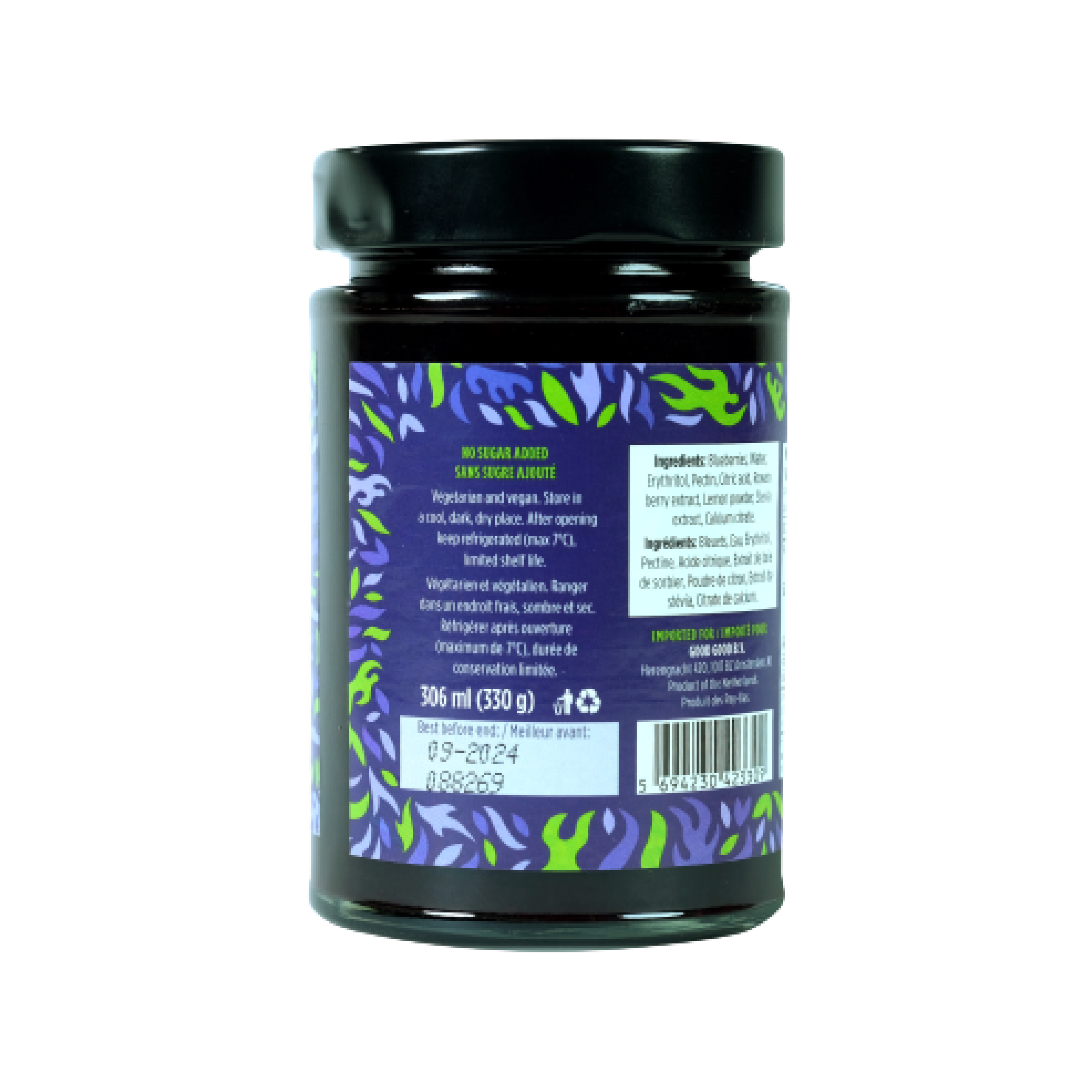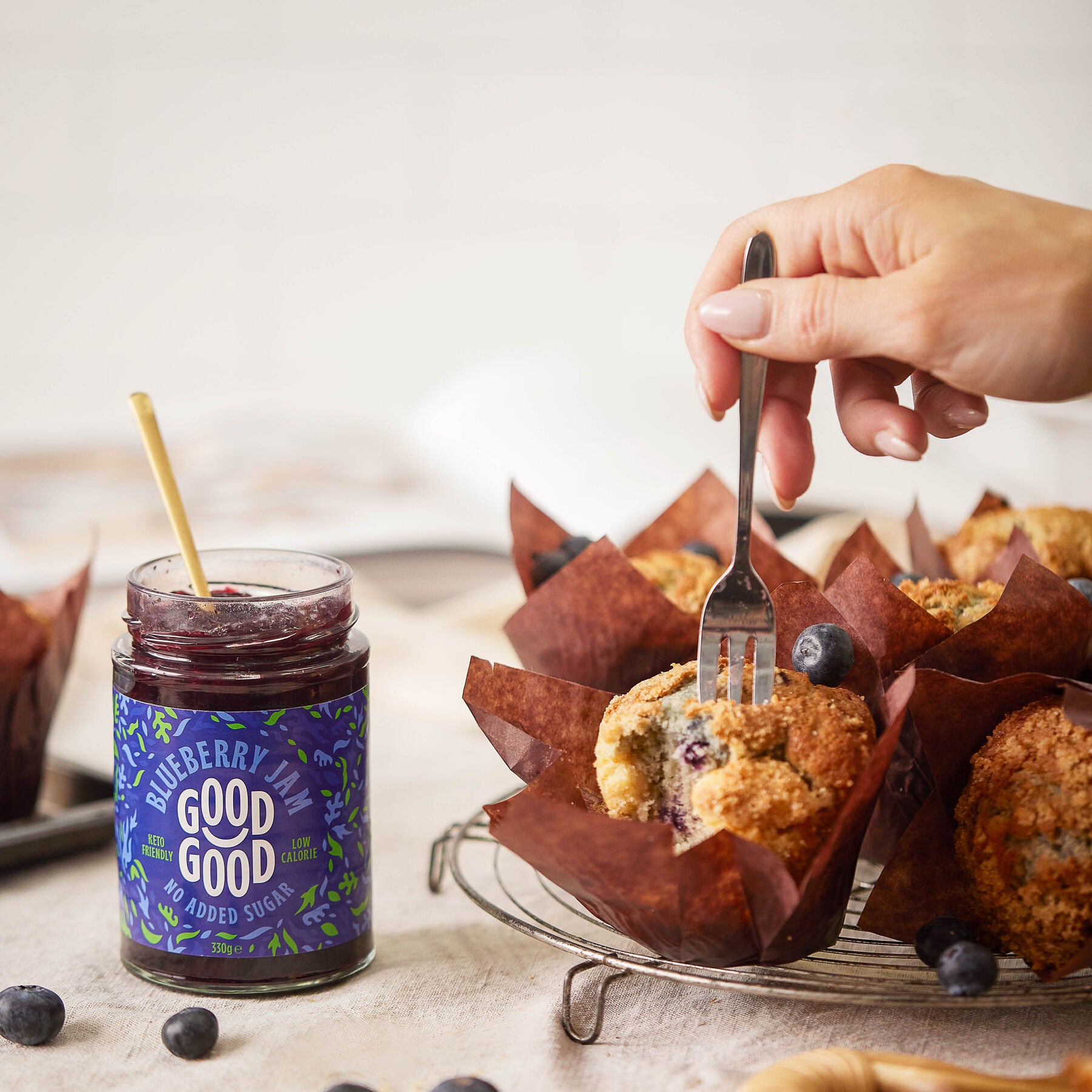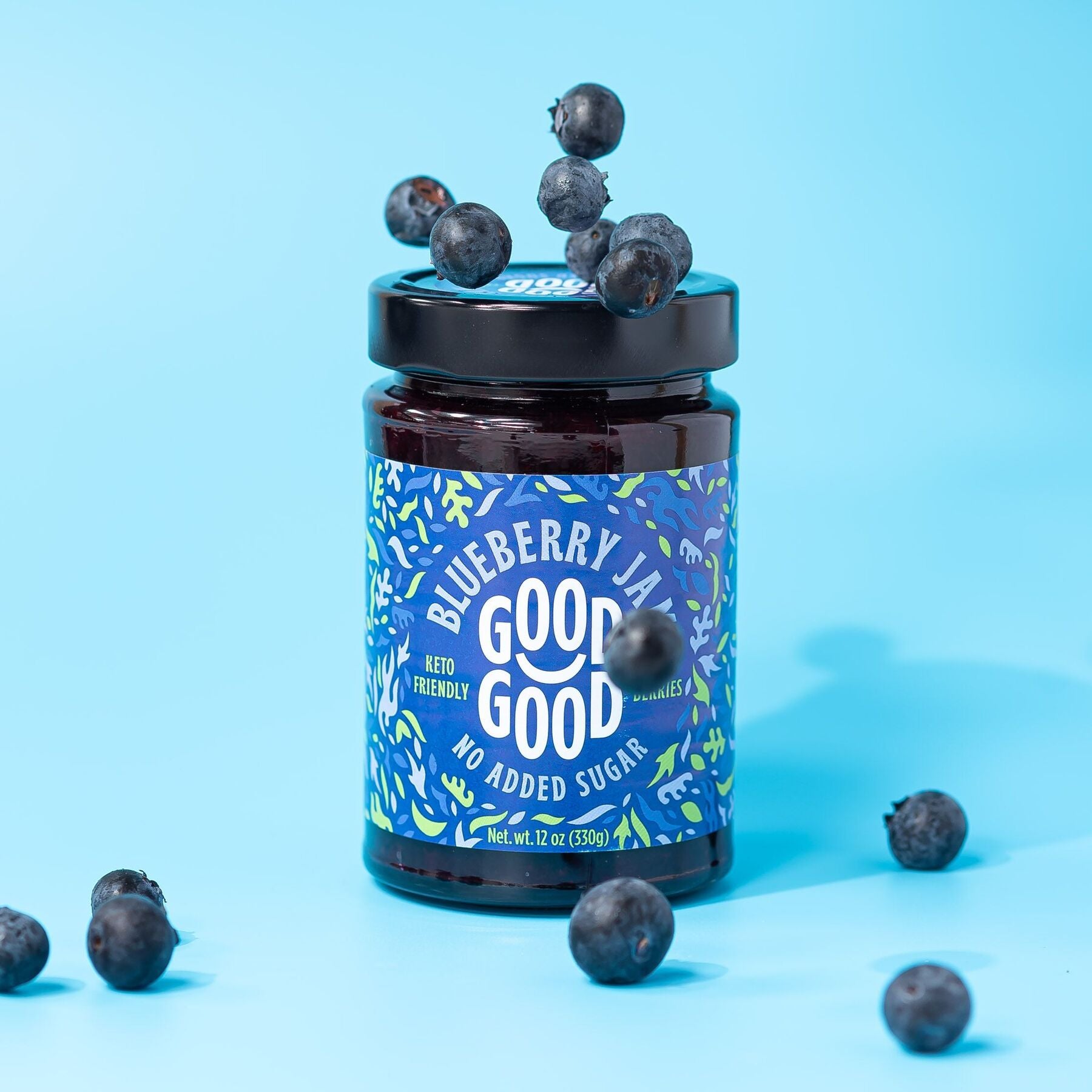 Blueberry Spread - No Added Sugar / Tartinade de Bleuets
$11.99
88% Fewer Calories Than Standard Jams. 
33% More Fruit Than Standard Jams.
Crafted with a meticulous blend of high-quality ingredients, this Blueberry Jam redefines traditional jams by offering a rich, authentic flavour of juicy blueberries. Made with 57% whole fruit, the addition of rowanberry extract not only enhances the taste but also serves as a natural preservative, ensuring a delicious and natural jam experience. 
*Contains only natural occurring sugars. 
*Suitable for diabetes management. 
WHOLE FRUITS | KETO | GLUTEN FREE | NON-GMO | PLANT BASED | NON-GLYCEMIC 
Authentically Crafted 
No fake fruit

 

No artificial flavours

No artificial sweeteners

No maltodextrin

No artificial preservatives.